Boston is undoubtedly among the most historic and culturally rich cities in the United States. Thanks to its strong economy and vibrant culture, it is also an increasingly popular city. If you're considering buying Boston luxury real estate, you're not alone. In this insider's guide, we'll showcase some of the city's most popular areas for luxury real estate.
Luxury home buyers

The typical luxury home buyer in Boston is a savvy and discriminating individual with refined taste and exceptional spending power. They seek out Boston real estate with unique design features, high-end finishes, and luxury amenities in the most prestigious neighborhoods. They are also savvy financial minds who know how to get the most value for their money. An ever-increasing number of luxury home buyers, including business executives, professional athletes, and celebrities, are purchasing homes in Boston's upscale communities.
The North End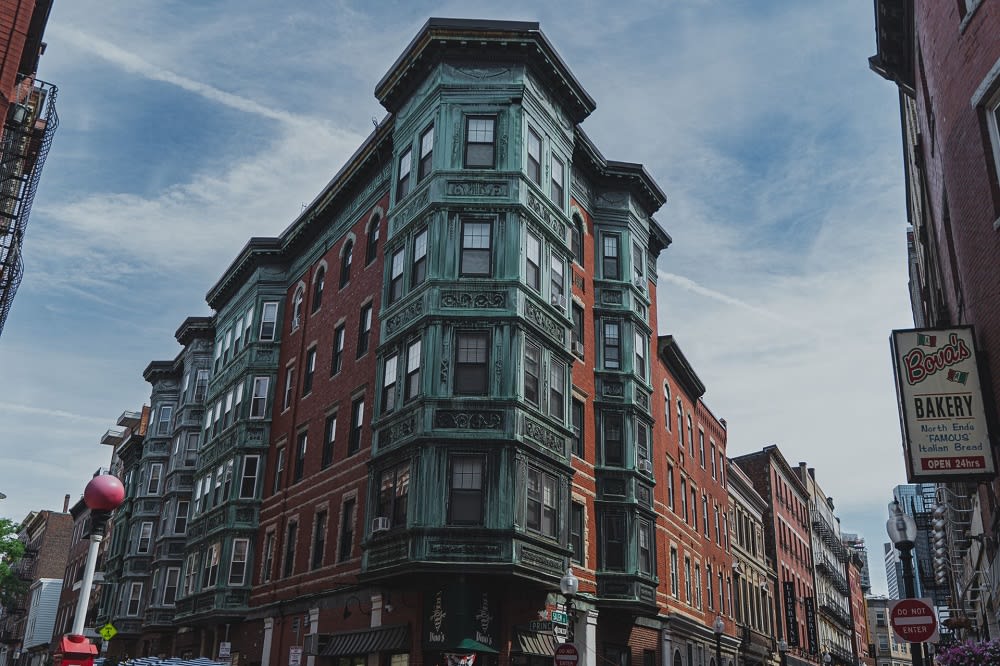 The North End is one of Boston's most historic and charming neighborhoods. It is also home to some of the city's best Italian restaurants and cafes. If you're looking for luxurious residences in Boston, the North End is a great place to start your search. You'll find a variety of high-end properties in this neighborhood, from elegant brownstones to stately mansions. These properties typically appeal to affluent buyers looking for a pleasant mix of luxury and historic charm. The average price for a luxury home in the North End is $1.5 million.
The South End

Boston's South End is a hip and eclectic neighborhood perfect for luxury homeowners who appreciate the arts and culture and is home to a large number of Boston's LGBTQ community. This neighborhood features numerous restaurants, lounges, and music venues, as well as Victorian, English-style, and Greek Revival architecture. In addition, the South End offers superb dining and shopping. Luxury homeowners will enjoy the South End's unique atmosphere and proximity to Boston's downtown area. With its fantastic amenities and central location, the South End is an ideal place to call home.
The West End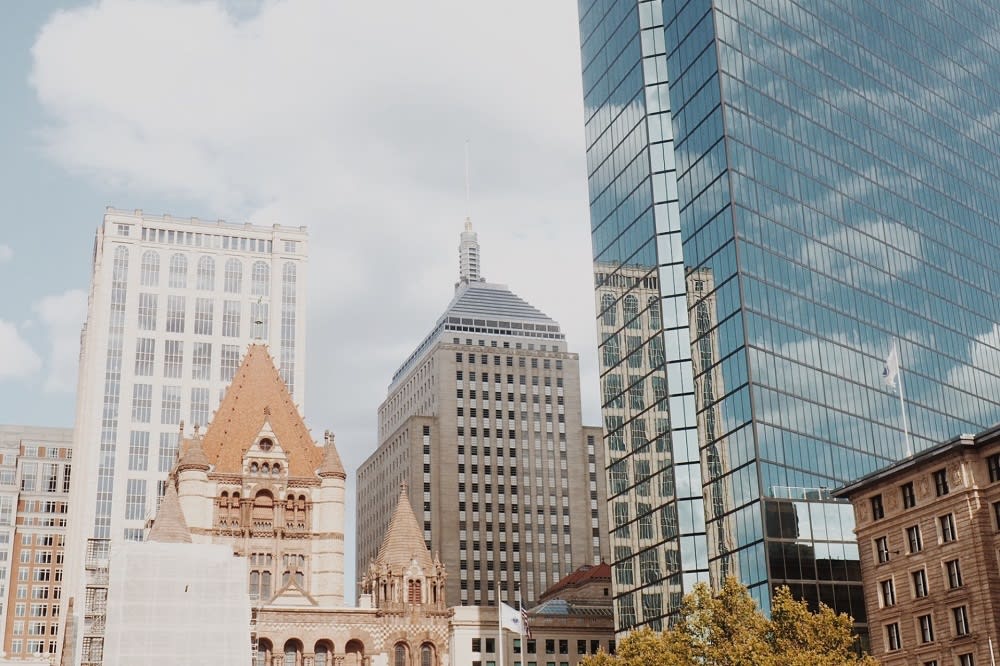 Boston's West End is one of the most sought-after neighborhoods in the city. The architecture is a mix of old and new, including luxurious high-rise condos, gorgeous mansions, and historic buildings. One of the best things about living in Boston's West End is the proximity to the water. The neighborhood is right on the Charles River, so residents can enjoy stunning water and cityscape views. There are also many great parks nearby, perfect for getting fresh air and enjoying the outdoors. The museums are also a big draw for people who want to learn more about the city's history.
The Seaport District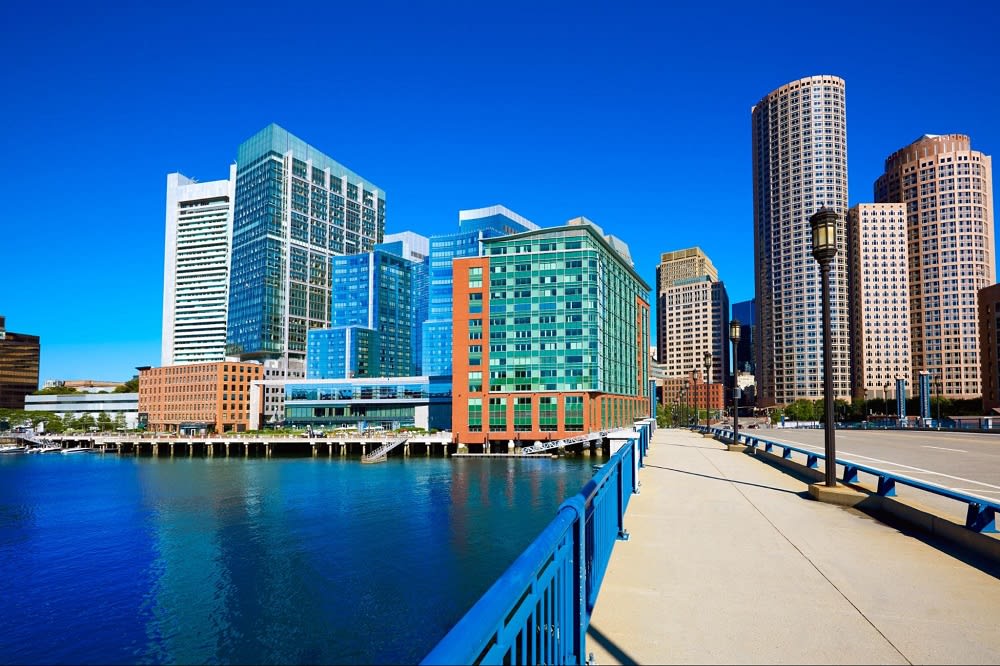 Recently revamped and updated, the Seaport District is a newer and rapidly developing enclave located on Boston's waterfront. This neighborhood is home to a growing number of luxury condominiums and apartments, as well as upscale restaurants and shops. For our recommendations on the best restaurants, see our blog article here. If you're looking for modern luxury living, the Seaport District is the perfect neighborhood to consider. Properties in this area typically appeal to buyers who want to be close to Boston's waterfront. When it comes to upscale amenities, many of the luxurious properties in the Seaport District come with high-end features like sweeping views of the water, concierge service, and access to fitness centers and pools.
Beacon Hill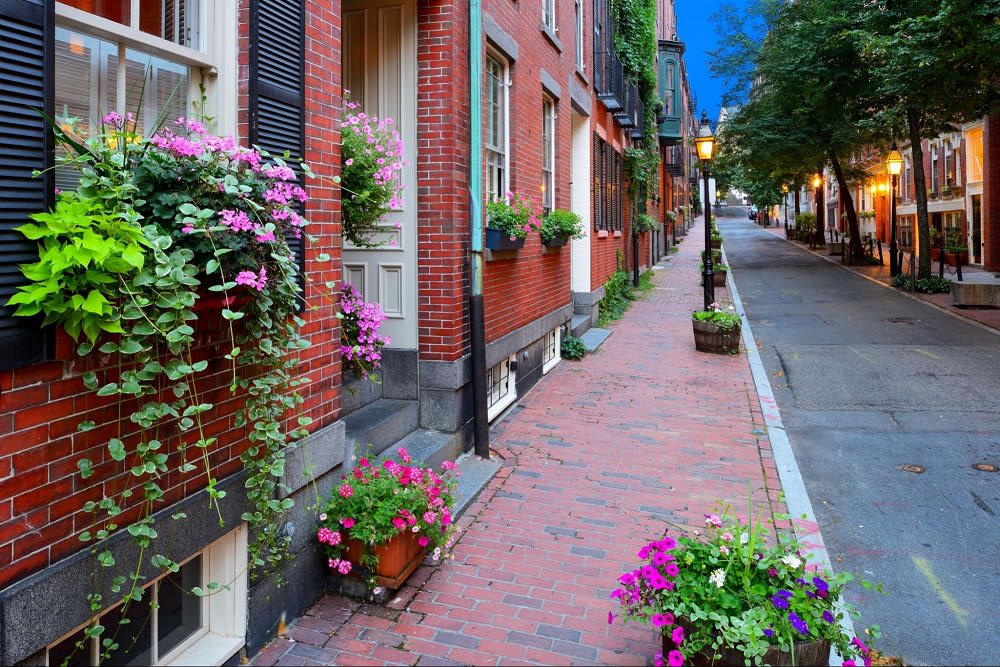 Boston's Beacon Hill neighborhood is one of the most sought-after locations in the city. Rich in colonial history, the area is home to Federal-style row houses, cobblestone streets, and antique gas lanterns. Yet despite its old-world charm, Beacon Hill is just a short walk from downtown Boston. If you're looking for a luxurious yet historic neighborhood in Boston, look no further than Beacon Hill. This trendy area is perfect for young, affluent professionals who want to be close to downtown Boston but still want to experience all the city offers.
Back Bay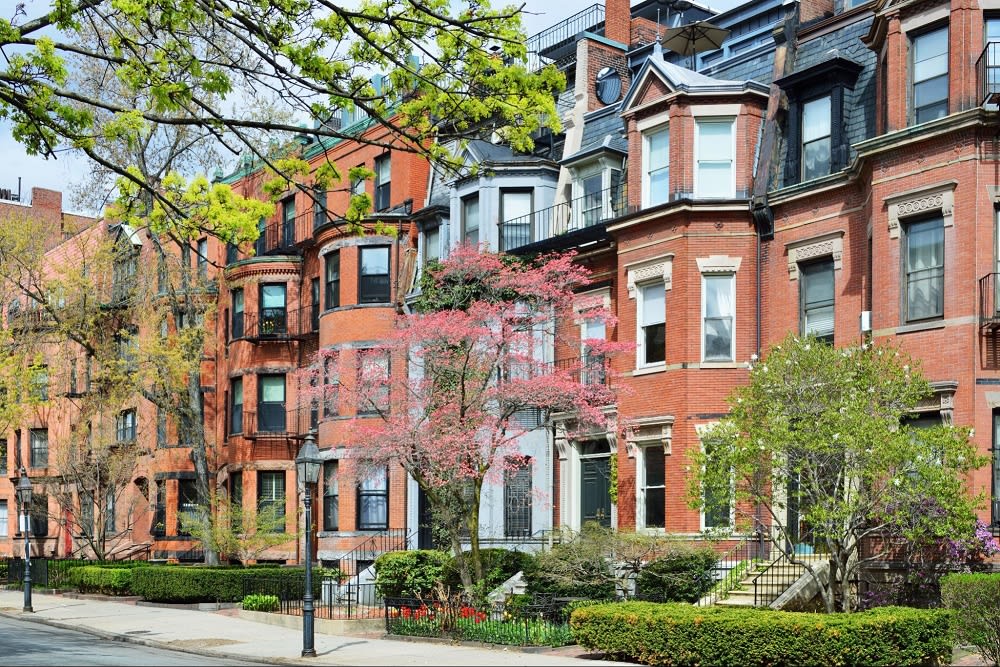 Back Bay is becoming one of the most desirable neighborhoods in Boston for luxury real estate. The area is known for its beautiful Victorian brownstones, which line the streets and provide a sense of history and elegance. Parts of Back Bay offer a charming and appealing Parisian flare. The community is home to upscale shopping and fantastic restaurants along Newbury and Boylston. For luxury homebuyers, Back Bay is definitely worth the investment.
Fenway and Kenmore
If you're looking for an opulent home in Boston, Fenway and Kenmore are worth considering. Fenway is known for its beloved Fenway Park, the home of the Red Sox, whereas Kenmore is known for its peace and quiet. These lovely neighborhoods are also home to some of the city's most prestigious colleges and universities, including Berklee School of Music, Boston University, and Northeastern University. As a result, you'll find many young professionals and college students in the area. In addition, Fenway and Kenmore are home to several art museums, making them an excellent choice for anyone who loves culture and the arts.
The luxury home market in Boston

Thanks to the dynamic economic growth and international importance, the market for Boston luxury homes is thriving, and the population of affluent residents is expected to keep growing. The city continues to develop new offerings of luxury residences to meet the increasing demand. The Boston luxury real estate market has something for everyone, whether you want to be immersed in a charming historic enclave or live in a modern waterfront condo.
Clients seeking luxury real estate have high expectations when working with a realtor, and they expect personalized service, consistent communication, hard work, and dedication. My team at
Ricardo Rodriguez & Associates
is dedicated to ensuring our clients find success in their real estate endeavors. We are experienced and work tirelessly to make your real estate dreams come true.